Harvest Time in Apple Hill
The beautiful Apple Hill area is home to more than 50 family farms that produce apples, pears, peaches, berries, ciders, wines, veggies, Christmas trees, and baked goods. Just a little east of Placerville RV Resort on US 50, you'll find an agricultural community with a time-honored heritage of farming and wine-making. Take the family to experience real foods and friendly people when it's harvest time in Apple Hill.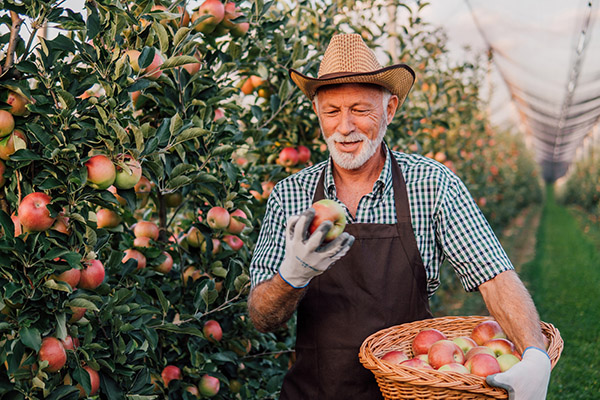 When Is Harvest Time?
Different fruits and vegetables ripen at different times of the year. Nevertheless, there is always something going on year-round in Apple Hill Country. August is great for vine-ripe watermelons, blackberries, and nectarines. Come to Apple Hill in September for many kinds of apples and cider. Visit a Halloween pumpkin patch in October, and shop for Christmas trees starting in November. It's always harvest time in Apple Hill when you want wines, baked goods, and fudge.
Pick Your Own Apples
Fun for grown-ups, fun for kids. Many of the family farms in Apple Hill allow your family members to pick their own apples and other fruits. You and your children will feel like real farmers when you fill your basket with the exact, precise ones you want and take them back to your campsite at Placerville RV Resort and Campground.
Here are some farms that offer 'Pick Your Own' apples when it's harvest time in Apple Hill.
Denver Dan's Apple Patch
Argyre's Orchard
Pine-o-Mine Ranch
Smokey Ridge Ranch & Winery
Many farms offer other pick your own options – for pumpkins, flowers, lavender, wine grapes, and berries. Visit them all!
Music Too!
It wouldn't be a real vacation experience without live music, sunsets, and wine tastings. Plan your getaway and click the Apple Hill Calendar to find fun events during your stay in Placerville.
Placerville RV Resort and Campground – Your Next Adventure Awaits
You'll find excitement and breathtaking vistas in the foothills of the Sierra Nevada Range. Hike through woods and nature trails, play disc golf, visit historic homes and towns, watch birds, go to the Marshall Gold Discovery Park, and taste California fruits and veggies when it's harvest time in Apple Hill. It just takes a few days of family fun to make memories that last forever. Book your stay at Placerville RV Resort and Campground and cherish your time together always.